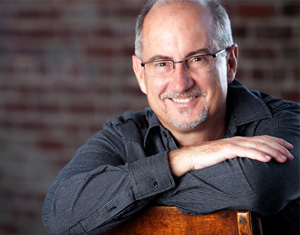 A few weeks ago, I got the privilege of sitting in a breakout session at Re:Think Leadership with one of my heroes in ministry – Dan Reiland.  Dan Reiland is Executive Pastor at 12Stone Church in Lawrenceville, Georgia. He previously partnered with John Maxwell for 20 years, first as Executive Pastor at Skyline Wesleyan Church in San Diego, then as Vice President of Leadership and Church Development at INJOY. I've followed Dan's writing for many years and have learned a lot from him from his writing and teaching.  The breakout I went to focused on Developing a Leadership Culture in your Organization.
One of Dan's 5 essential elements to a leadership culture is that you teach leadership.  The keys to this are simplicity and consistency.
If it's not simple, you will quit.
If it's not consistent, you won't get the results you want, and you will quit.
Leadership development is a "non-demand" ministry. In other words, you CAN not do it.  You can allow the have to's to crowd out the non-have to's; you can allow the urgent to crowd out the important.  But if you want a leadership culture in your organization, you must realize that though it's not on fire, it is in fact a must do.
Dan had some sage and wise advice for us – get a group of people together (emerging leaders, existing leaders, staff, people in whom you see potential); pick a good leadership book to read together; and then when you meet (once a month), ask two questions:
What are you learning?
How do you apply what you're learning?
So simple!  You can do this.  It takes intentionality – it's not going to happen without that.
Don't allow yourself to overcomplicate the process – remember simplicity.  Leadership development doesn't have to be overly complicated – in fact, less sticks when it is.
For the last 6 years, I've led a short term IMPACT group for potential and emerging leaders at Southview.  We read books together, we watch videos on leadership, and then we discuss.  IMPACT has met weekly for 6-10 week sessions at least once a year, but I'm intrigued by Dan's suggestion of once a month. It's too easy to miss a meeting when it's weekly – once a month can be easier to commit to and prioritize. I might try that with our next group!
However you do it, in the infamous words of Nike, Just Do It. And remember the key words – simplicity and consistency.
I'd highly recommend Dan's book, Amplified Leadership, to you.  It's a great book that you can take a group through – I'll be using it for IMPACT this year at Southview.
How are you being intentional about leadership development in your organization?  Are you teaching it regularly to new, emerging, and existing leaders?